Yacht Marketing On Social
Social media is one of the most influential communication methods of the 21st century. A near-constant presence in everybody's lives today, including UHNWIs, social is something that every yachting business needs to pay attention to. And not just pay attention to, but to be an exciting and captivating presence on, leading conversations and setting trends. 
Think of social as your most immediate connection with your potential clients, and one of the most engaging ways of bringing new fans into the fold. Working across various segments in the industry, including yacht charter marketing and yacht sales, crew agencies, management companies, and more, Relevance Yacht has an in-depth understanding of each yachting business. This helps us craft and plan incredible campaigns and build up qualified communities over channels such as Instagram, Facebook, LinkedIn, Twitter and even TikTok.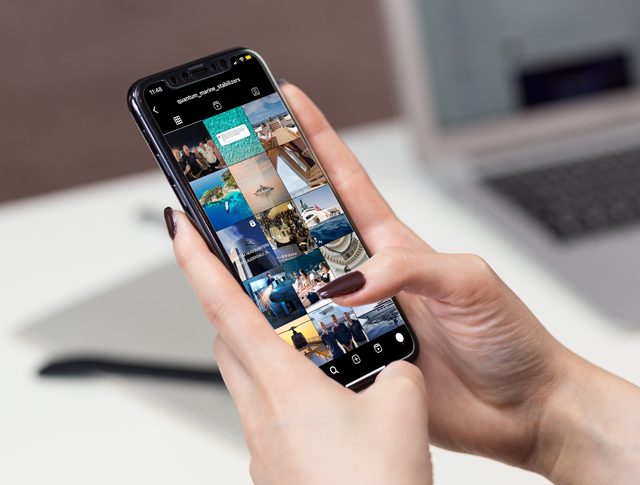 AN EXTENSIVE INFLUENCER NETWORK FOR YACHT CHARTER & SALES MARKETING
Our exclusive network of yachting influencers is at your fingertips, meaning that your brand will be represented by the best of the best. We can help you select an influencer that perfectly suits your brand to attend key events, sample one of your experiences or simply endorse your name. Doing this will instantly put your business in front of millions of the right people.
COMMUNITY BUILDING FROM YACHTING EXPERTS
Crafting an engaged community that grows consistently and worships your brand can be difficult. However, our social media team has years of expertise working with yacht businesses and has developed a wide range of tactics to build interest from your desired audience. Whether you're selling yachts to UHWNIs, responsible for hiring crew, or anything in between, we've got you covered.
CREATIVITY THAT BRINGS YOUR FEED TO LIFE
Once upon a time, you might have been able to get away with simply uploading a sales post every few days and leaving it at that. Now however, that time is long gone and your community expects content that will capture their imagination and truly entertain them. If it doesn't, they will simply keep on scrolling. To make your audience stop and pay attention, Relevance Yacht's team of creatives can plan well-thought-out, imaginative campaigns that will leave your audience wanting more. Trust us to deliver engaging social content and results for your brand.