Yacht brokerage marketing specialists
Relevance Yacht is an award-winning digital marketing specialist for yacht brokers, with over a decade of industry expertise. Our team of yacht brokerage marketing experts has the knowledge and know-how to plan and then execute digital marketing strategies to help boost brand awareness and engagement, delivering measurable results. 
As a highly specialised yacht marketing specialist, we have worked with some of the world's leading yacht brokerages, including Fraser, Y.CO, Worth Avenue Yachts, and Engel & Volkers Yachting. 
Our full suite of 360 services covers creative, digital, and traditional marketing, and our team boasts industry experts who are highly skilled in their respective fields. Whether you seek a one-off campaign to market a specific yacht or wish us to manage all your marketing needs, Relevance Yacht can help. 
Discover our digital marketing services for yacht brokers and learn why the world's leading brokerages trust Relevance Yacht with their marketing campaigns.
Creative services
Our in-house creative team delivers a full suite of creative services, including pre-brand identity, brand consultancy, tone of voice, logo creation, photography, videography, website design, and creative direction. Relevance Yacht's creative team has helped bring some of the biggest yacht brokerage brands to life, helping them to cut through the noise and connect with new and existing clients at a deeper level. Led by an experienced creative director with in-depth knowledge of the superyacht industry, and supported by a team of graphic designers and creatives, our creative team helps to breathe new life into yacht brokerage brands.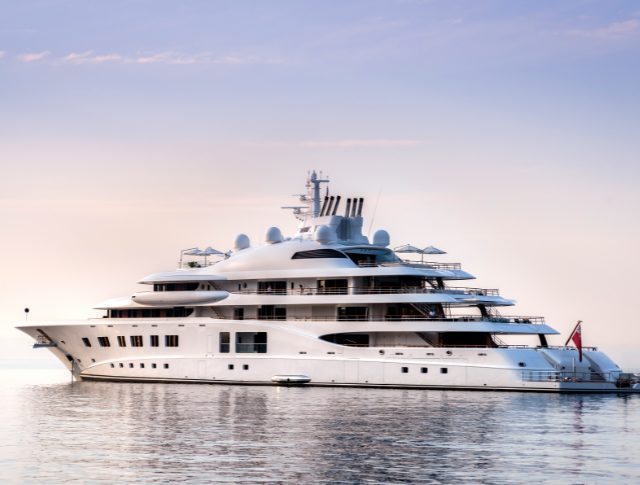 Digital marketing for yacht brokerages
A robust online presence is a vital way for yacht brokerages to promote their vessels to target audiences. Our digital marketing services offer a collaborative and holistic approach, spanning SEO, paid and social advertising, media buying, social media influencer marketing, CRM, and content marketing to reach and engage with new and existing clients. We have helped some of the world's largest yacht brokerages with their digital marketing campaigns, taking their brands to the next level and helping them to rank on page 1 of the SERPs for multiple target keywords. As a Google-certified partner, we are trusted for our expertise and in-depth knowledge of the yachting industry.
Traditional yacht broker marketing
While digital marketing for yacht brokerages is a central way to reach new and existing clients, there is still a place for traditional marketing. That's why as a 360 yacht broker marketing specialists we offer custom traditional marketing services. From stunning print marketing materials to media liaison and press releases, Relevance Yacht can help. Our PR team boasts the ultimate book of media contacts for the yachting industry and has helped arrange multiple press trips for yacht brokerages, inviting leading press to industry events such as the Monaco Yacht Show. Our traditional yacht broker marketing services will ensure your brand is shown in the very best light.
Yacht brokerage marketing experts
Our yacht brokerage marketing specialist boasts a team of industry experts, handpicked for their specialised knowledge and deep understanding of the yachting industry. As a specialised yacht broker marketing specialist, we are uniquely positioned to understand yacht brokerages' niche target audience, enabling us to deliver powerful marketing campaigns that deliver measurable results. Our handpicked multilingual team is based in Monaco and London and offers custom data-led strategies that provide incredible results.